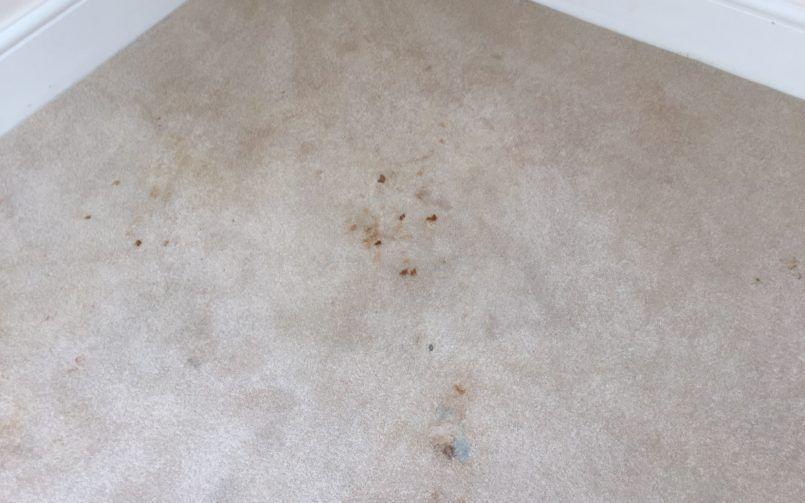 What?! A rust stain on my carpet?! If you have discovered a rust stain from metal furniture, a lamp stand, wrought iron bookshelf, a chair, or any kind of rust stain at all-don't panic! We at Rogers Cleaning Service know exactly what you carpet needs to come back to life and look brand new!
What can be done about this!? Thankfully, at Rogers Cleaning Service we have specialised training in order to remove rust stains from your carpet or rugs. We even offer a "pick up and return" service for your rugs, allowing us to restore them back to their former beauty and return them fully dried & looking almost as good as new. We even have the necessary equipment to restore antique or oriental Chinese rugs. We strive to provide the best carpet cleaning service in Exeter, Topsham, Teignmouth, Ashburton and Bishopsteignton and we service the surrounding areas, as well!
Quick tip! Prevention is better than cure! Now that you're aware of the items in your home that can cause rust stains you can take action to protect your carpets. Simple measures like protective plastic or felt "furniture feet" to separate the metal furniture from the carpet below are almost invisible, very cheap & often an effective way to ensure rust stains in your carpet aren't ever an issue again. Also keep in mind that spilled water, or damp from an open window on a rainy day may also cause issues, so be sure to move metal furniture away from damp patches immediately and try to dry any spills quickly.
Don't hesitate! Please don't be shy to ask us more about how our services can give you back clean, stain-free rugs and carpets. We strive to offer family friendly prices, top of the line customer service, and professional, polite service with a smile. Here at Rogers Cleaning Service we believe that you should be treated with respect from the moment we answer the phone until the moment we leave the job.
We offer expert carpet & rug cleaning, specialist removal of all types of stains including rust, blood, red wine, food stains and much more. Whatever your carpet cleaning needs – Rogers Cleaning Service has the solution for you!
Contact us! If you want to know more about what we do or are interested in getting a free quote, please contact us at 01626 864834 or 07803 616192 in order to speak with one of our amazing customer service representatives!
Rust stain after treatment: