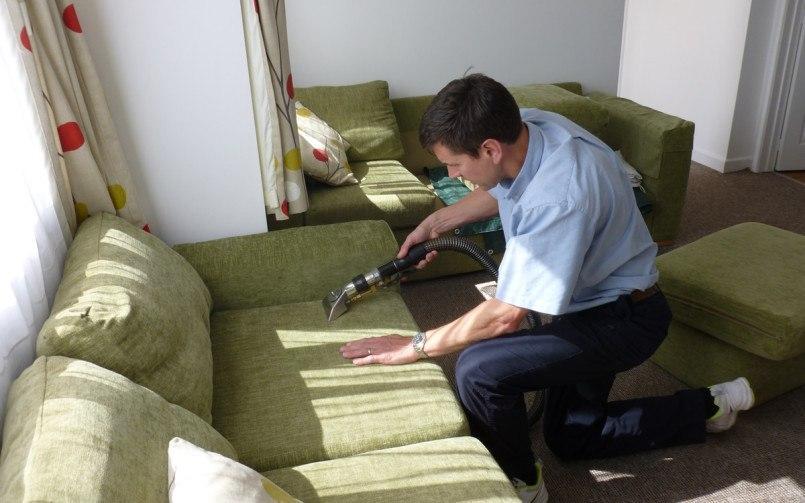 At Rogers Cleaning Services we offer professional upholstery cleaning services to customers in Chudleigh, Bovey Tracey, Buckfastleigh, Dawlish, Bishopsteignton and surrounding areas.
When you think about upholstery cleaning is your first instinct to grab a bottle of supermarket foaming cleaner a nail brush and hope for the best? After you're done, are you always disappointed in the results, especially because of how much effort you put into it?
Upholstery cleaning is actually harder than carpet cleaning – even for the experts who are using specialist equipment and cleaning agents. Those nooks and crevices really hold onto the grime, but at Rogers Cleaning Services we know how to get your chairs and sofa deep clean and smelling fresh again. So what makes professional cleaning better?
Professional equipment and cleaning solutions
We know that the right tool for the job doesn't just help us work faster – it helps us achieve outstanding results at the same time. And it's not all about power, although our commercial grade equipment is many times more powerful than the best domestic machines available, it's also about the correct cleaning solutions and methods for each type of fabric.
Each type of fabric reacts differently to cleaning – some react badly to heat, some don't like excess moisture; some require a specific type of pre-spray or after spray to neutralize the PH of the cleaning solution. We know how to identify each type of upholstery fabric and choose the best methods to clean it. The "one detergent" fits all approach can do permanent damage to your couch, so we carry a full range of encapsulating micro-splitters, pre-sprays, detergents, odour neutralisers, stain removers and more.
Cleaning methods and techniques
The right chemicals and expert equipment doesn't guarantee great results when it comes to upholstery cleaning – you have to know how to use those tools properly! In many cases our customers are surprised to see that we often turn our machines down from their maximum settings when cleaning sofa's and dining chairs to avoid causing damage!
Having the training and experience to understand which methods should be used for each item of furniture is just as important as having the right tools – and our team undergoes regular training to keep up with the latest products & equipment.
Simple tricks like pre-spraying heavily soiled areas with a booster solution and agitating the pre-spray properly help us clean deeper into the fibres and remove more dirt and staining without turning the pressure or heat settings on our machines any higher. Gently removing more dirt and leaving your upholstery looking almost as good as new!
If you would like to find out more about our upholstery cleaning services or perhaps would like to book a free no-obligation quotation, just pick up the phone and call our friendly team today!