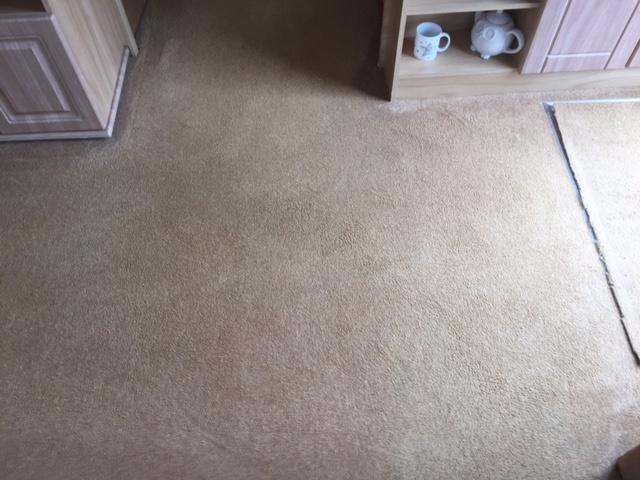 Rogers Cleaning Services offers professional carpet cleaning services for homes and businesses in Exeter, Buckfastleigh, Chudley, Dawlish and surrounding areas.
Having your carpet cleaned is not just about removing those nasty tea stains. Carpet cleaning improves your carpet's lustre and prolongs its life. Just think about it – in a typical setting, carpets get a lot of foot traffic, more so in commercial settings such as offices. Dozens of people step on it every single day, piling on dust and dirt that wear out the fabric of your carpet. If left unchecked, all the wear will have you shopping for a new carpet in no time. But with regular cleaning, your carpet can last for decades and still look great.
For most people, home carpet cleaning is something that is left until it is visibly filthy. Waiting for spring, trying out DIY products or even hiring a hobby grade machine from your local hardware store – only then after hours of fruitless scrubbing do you realise that it's time to call the professionals!
There are many reasons why you should call in the professionals to clean your carpets – but here are our top three:
Carpets get a much deeper clean with professional equipment.
You've probably tried hiring a small carpet cleaner from your local hardware store before, or maybe you have your own small carpet washing vacuum at home that you use regularly – and you've probably been impressed with the amount of dirt they can remove – but you've not seen anything yet!
Our commercial grade equipment is way more powerful – it cleans deeper into the pile extracting dirt that has been ground into the base of the fibres – and because the vacuum on our machines is much more powerful we can leave your carpets dryer, ready to use almost immediately even though we probably use on average 20x more cleaning solution than a small carpet cleaning machine would.
But even the most powerful machine in the world will struggle to shift some stains without help – specialist spot treatments are needed to remove dried in stains like ink, blood & red wine – and we have a full range of treatments & stain removers to tackle almost any issue. The "One detergent fits all" approach can actually cause damage to some fibres, but we're trained to recognise exactly what your carpet is made from & to choose the best way to clean it.
Make wise use of your time!
You work hard and your life is busy, so do you really want to spend your time off scrubbing your carpets? DIY carpet cleaning is slow, painstaking and often frustrating. Our team can get BETTER results in a fraction of the time and you can concentrate on more important matters!
No more waiting for the carpet to dry!
Hosting a party this weekend at your house? A staff party at your office? Or maybe you simply need to clean an area that's in constant use?
If your experience of carpet cleaning is damp feet for days afterwards you need to feel the difference professional carpet cleaning can make. Our machines reclaim over 95% of the water used, leaving your carpets ready to used and dry to the touch in just an hour or two.
Call our friendly team today to see how we can make your carpets look amazing and feel fresh again!