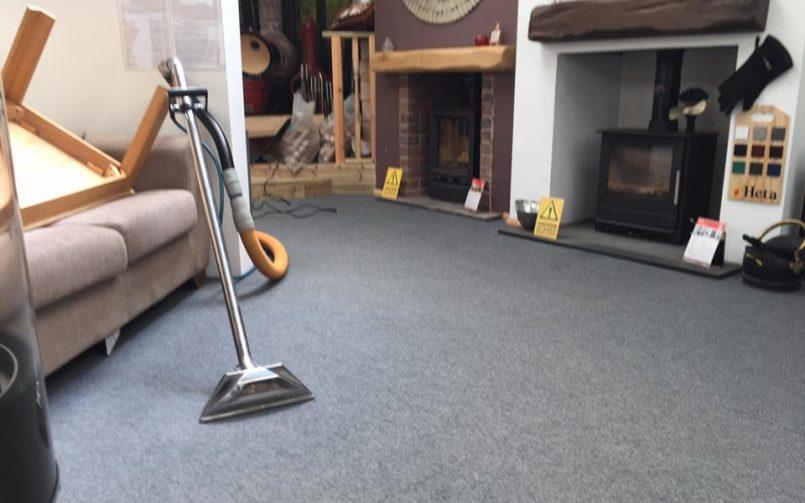 A question that we are frequently asked by potential customers in Teignmouth is why residential carpet cleaning is important.
In fact, we are asked the question so frequently that we decided to dedicate an entire blog post to answering said question.There are so many reasons why it is crucial that you clean your carpets, so let's explore just a few.
The smell
Have you ever walked into someone's home and noticed a funky smell, but couldn't find the source? Everything looked fine, nothing out of place- no dirty clothes in the corner and no unwashed dishes piled in the sink. But everywhere you went, you could smell an unappealing smell- almost like the inside of a University student's bedroom. Hopefully, this isn't something that you experience yourself, but if it is, Rogers Cleaning can help. This smell is most likely coming from your carpets. It's gross, we know. But there is a solution! If you get your carpets cleaned regularly, you can improve the smell of your carpets and prevent the build up of this unpleasant smell in the future.
Allergens and bacteria
Did you know that carpet is an ideal environment for the growth of bacteria? It can also trap allergens quite easily. When your carpet becomes a breeding ground for allergens and bacteria, which happens more often than we would all like to admit, it can be dangerous for your health. Particularly if you have pets, regular carpet cleaning is crucial. The dander from your cats and dogs can easily get stuck in your carpet and even if no one in your home has allergies, you will eventually notice that you aren't feeling quite right. Residential carpet cleaning is quite important to prevent the spread of these allergens and bacteria and make sure that they don't cause irritation or illness.
Presentation
Perhaps the most obvious reason to get your residential carpets in Teignmouth cleaned is to ensure that they remain presentable. Carpets can accumulate stains without you even noticing it, especially if you have children or pets. You walk out of the room for two seconds and your toddler can work some real magic on the state of the carpets. Stains can also be difficult to remove, especially if they are left for a while. That is why it is so important to hire professional carpet cleaners who have the right products to tackle the stains. When you have your carpets cleaned regularly, you can make sure that they are always looking clean and fresh. Who doesn't want that?
Rogers Cleaning is the #1 provider of residential carpet cleaning services in Teignmouth. We are professionally trained to clean your carpets and leave them fresh and spotless. Give us a call today!