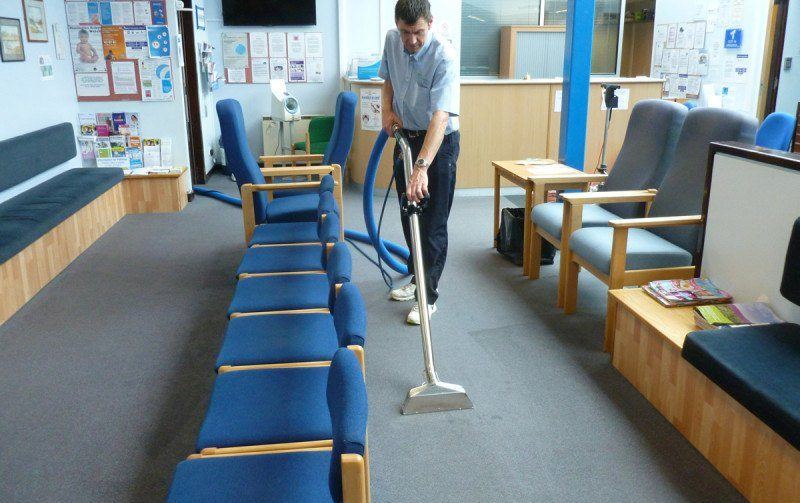 In 1992, Roger Barton started Rogers Cleaning with the help of his son, Jon.
As most entrepreneurs do, he began his business with the hope that it would be successful. Over the past 25 years, Rogers Cleaning has been so successful that it has expanded to service the areas of Exeter, Topsham, Teignmouth, Ashburton, Bishopsteignton, Bovey Tracey, Buckfastleigh, Chudleigh, Dawlish, Dawlish Warren, Kingskerswell, Kingsteignton, Newton Abbot, Torbay, Starcross and Kenton and offer not only professional carpet cleaning, but professional hard floor and window cleaning, as well.
This has only been possible thanks to the support of Rogers Cleaning's customers. You can see on our website that we have high customer satisfaction rates, exemplified by the amount of positive reviews that customers leave regarding our services.
We provide training to all of our employees and Jon himself attends frequent training courses. You do not stay in business for this long without gaining experience in your field. Jon feels it is incredibly important for Rogers Cleaning to have all of the latest cleaning tools, products and machines and to have the knowledge to operate them confidently. In most cases, long-term experience is coupled with high quality services and that is definitely the case with Rogers Cleaning.
Many commercial businesses and companies have come to us, wary about whether or not we can successfully complete the task of cleaning their carpets because the surface area is so large. While they are correct in assuming that residential and commercial carpet cleaning in Teignmouth is different, we always have to assure them that we are more than up to the task. You can even check out the photo gallery on our website to see evidence of our cleaning abilities for yourself!
In the past half a century, we have serviced countless office buildings, restaurants, casinos, hotels and schools. You do not need to worry that we can't service your commercial property because we possess specialist cleaning systems to tackle any and all types of carpet. There are two primary specialist cleaning systems that we use. The first provides the deepest clean because it is a hot water extraction system. However, if you need your carpets cleaned and dried in a hurry, we also have a low moisture encapsulation system that can take your carpets from dirty to clean and dry in no time! As you can see, no matter what your carpet cleaning needs are, Rogers Cleaning can help.
Rogers Cleaning is undeniably the most experienced commercial carpet cleaner in Teignmouth. We strive for high customer satisfaction and only provide the highest-quality and most professional service. We offer several cleaning services that can completely reinvent your commercial property! Between our 25 years of experience, positive customer reviews and specialist equipment, we can tackle any carpet, anytime. Contact us to get more information about our commercial carpet cleaning services or to request a quote.