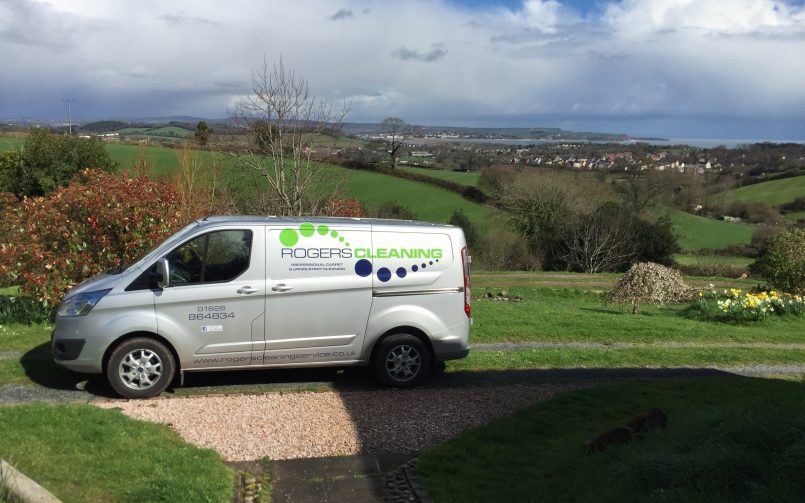 It may seem like a straightforward process, but carpet cleaning is not always easy.
Think back to the last time your child spilled chocolate milk in the living room or the last time your dog tracked mud into the bedroom. You won't have to think back too far because it probably wasn't too long ago. We're willing to bet that you weren't able to completely remove the stain. Unfortunately, some stains can be quite stubborn and will refuse to leave without a fight. If this experience sounds familiar, don't worry. Rogers Cleaning is the best Dawlish residential carpet cleaner and we can help.
We don't use harsh chemicals
At Rogers Cleaning, we don't believe in the use of harsh chemicals when cleaning your carpets. We are aware of the risks associated with toxic cleaners. Your health and safety is of the utmost importance to us, so we only use non-toxic cleaners when we service your home. We want to make sure that your children and pets are able to come into contact with the carpet without having any skin reactions from harsh chemicals and we also want to make sure the air in your home is not contaminated. You can trust us to prioritize the safety of you and your family by using only gentle products.
We are experienced
Did you know that in August we celebrated 25 years in business? That's over a quarter of a century! Over these past 25 years, we have accumulated a wealth of experience and knowledge about the carpet cleaning industry. During this time, we have also been able to expand our services to include both hard floor cleaning and window cleaning. When you have been in business as long as we have, it's impossible not to improve at your craft.
With each year that goes by, Rogers Cleaning employees get better at what they do. Other cleaning companies who haven't been around for as long as we have may not know the best products or techniques to use because they have not encountered the same amount of homes, carpet types and stains that we have. Would you rather hire a company that is stumped by how to get a coffee stain out of the carpet or a company that can leave your carpets spotless, no matter the stain?
We have amazing reviews
Our website features both customer testimonials and a photo gallery with before and after pictures of the homes that we have serviced. If you are apprehensive about our cleaning abilities, we encourage you to read what previous customers have said about their experience with us. We pride ourselves on our high levels of customer satisfaction, which is reflected in how we conduct business and proven in our customer testimonials. You can also explore our photo gallery to see the immense difference between before and after pictures of the carpets that we have cleaned.
If you are looking for a residential carpet cleaner in Dawlish, your search is over! We are the highest-rated cleaning company in the area with the most experience. Give Rogers Cleaning a call today for more information.