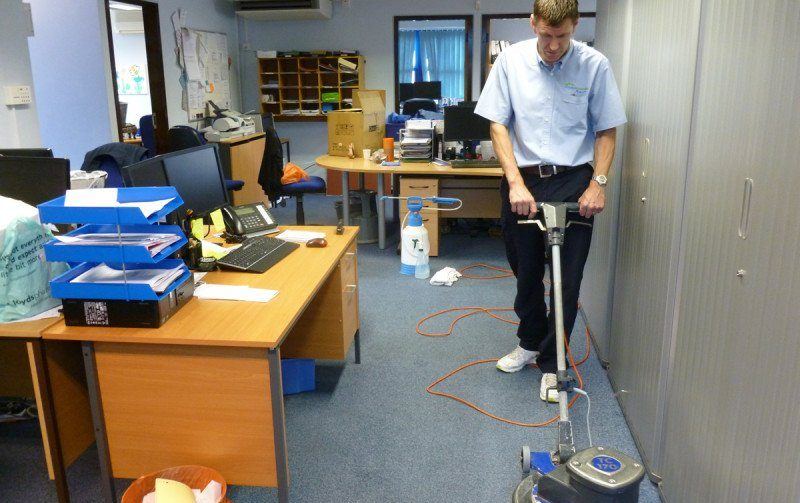 It's quite unfortunate that so many business in Dawlish are unaware of the importance of professional carpet cleaning.
Rogers Cleaning is the most experienced and highest-rated provider of commercial carpet cleaning services in the Dawlish area. We have been in business for over 25 years, have high customer satisfaction rates and possess the products and knowledge to leave your carpets spotless. Keeping your carpets looking clean and smelling fresh is vital for companies and businesses. Why? Let's talk about the benefits of hiring a professional commercial carpet cleaner in Dawlish.
It will increase your sales
Hopefully this hasn't happened to you, but have you ever seen potential customers walk in, look around and promptly exit the premises? Maybe you're a host in a restaurant and have noticed that customers make a certain face when they enter the building and you haven't been able to figure out why. Your staff are always speedy about cleaning tables, so there isn't a mess and your wait staff is always friendly and personable. Or perhaps you work in an office building and noticed that when potential clients come in, they look a bit disgusted? You shower daily so you know the smell isn't from you!
Most likely, the problem in both of these situations is the state of your carpets. When we spend most of our time somewhere, we can become accustomed to unpleasant smells to the point where we no longer notice them. Many businesses go far too long in between professional carpet cleanings, which results in the carpets having a strange smell and accumulating bacteria and stains. When your commercial building is looking and smelling fresh, customers and clients will feel welcome and comfortable in the environment. Getting your carpets cleaned regularly can increase your sales!
The job will get done right the first time
When anyone hires a professional, it is because they are confident that they cannot do the job adequately themselves. Carpet cleaning is not as easy as it may look- it takes a lot more than a rag and some soapy water to remove most stains, especially if they're not new. Rogers Cleaning provides the best commercial carpet cleaning services in Dawlish and guarantees the highest levels of professionalism. We can get the job done right the first time.
We understand the importance of saving money as a business, particularly if you are just getting up and running. However, skimping on cleaning services is not the most efficient way to tighten your budget. Professional carpet cleaning companies use specialized, high-quality cleaning products and are specifically trained to target tough stains. If you try to clean your own carpets to save money, chances are you will waste a lot of time and energy and end up calling us anyways.
If you own a commercial property in Dawlish and are interested in hiring a company that that clean your carpets thoroughly and likely cause an increase in your sales, give Rogers Cleaning a call today!