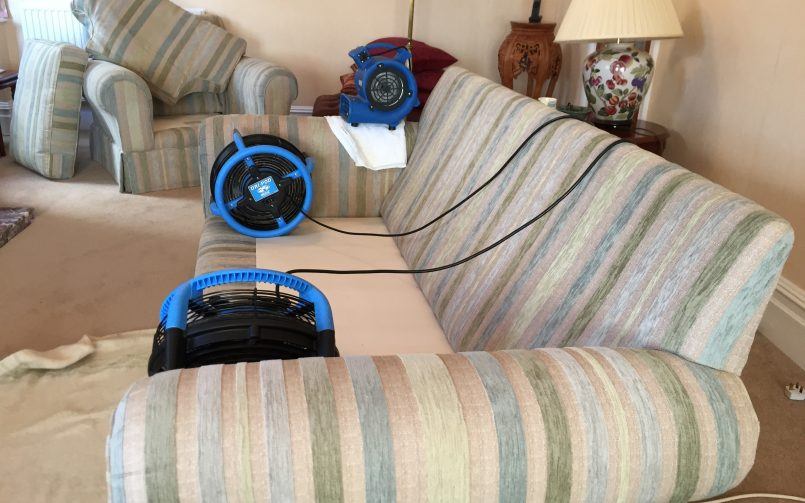 We think it's fair to say that we live in a… disposable world nowadays. For better or worse, the years of "Make Do and Mend" – a legacy of the Second World War – are long behind us. In the modern world, if something starts to look a bit worn-down or generally worse for wear, people tend to buy a new version of it rather than have the old one fixed.
Again, we're not judging; that's just the way it is! If you don't fall into this camp, however – if you favour fixing things, instead of chucking them out and replacing them – our upholstery cleaning service should be absolutely perfect for you.
Here at Rogers Cleaning Services, we've been cleaning upholstery for the good people of Exeter, Newton Abbott and elsewhere in the Southwest of England for over two decades now. That makes us comfortably one of the longest-established outfits who provide such a service in the entire region.
In that time, we've seen it all and done it all when it comes to upholstery cleaning. We've had extensive experience in cleaning absolutely all types of fabrics, including polyester, linen, acrylic, cotton and faux suede, on pieces of furniture of various shapes and sizes. Basically, whatever the specifics of your particular piece of furniture, we'll almost certainly have encountered – and rejuvenated – plenty of pieces just like it before. That means we'll be able to clean your furniture faster, and more effectively, than a less experienced company.
How exactly do we go about upholstery cleaning? Well, we're glad you asked! Whilst it's certainly been tweaked and adapted, the Rogers Cleaning Services four-step upholstery cleaning method has served us well for many, many years now. Here's a quick breakdown of exactly what we'll do, if given the chance to clean your upholstery.
The first step is perhaps the most important, as it sets up the entire remainder of the process. This initial stage is when we pre-inspect the job, and evaluate exactly what needs to be done. We'll also vacuum all the appropriate areas.
Next, we truly get down to business! The second step involves pre-spraying a powerful cleaning solution which has been specially-selected for your particular piece of furniture. We'll then agitate the solution, to speed things along and assist the cleaning process.
Once the solution has done its work, it's time to get rid of it. Step three consists of rinsing the extract using safe, professional-level equipment, then toweling off any excess moisture that still remains.
We finish off the job in step four, with the help of our handy turbo dryers. We use these to help speed up the drying process considerably, which means we can get out of your way more quickly!
So, that's a quick and easy breakdown of the Rogers Cleaning Services four-step upholstery cleaning method. We'll adapt the specifics to your needs, but by following this overall pattern we can essentially guarantee speedy and aesthetically-pleasing results.
Sounds pretty good, right? Well, it is! If you're based in Exeter, Newton Abbott or elsewhere in the Southwest, and you'd like to prolong the lifespan of your furniture rather than simply buying a new set, then contact Rogers Cleaning Services now on 01626 864834.