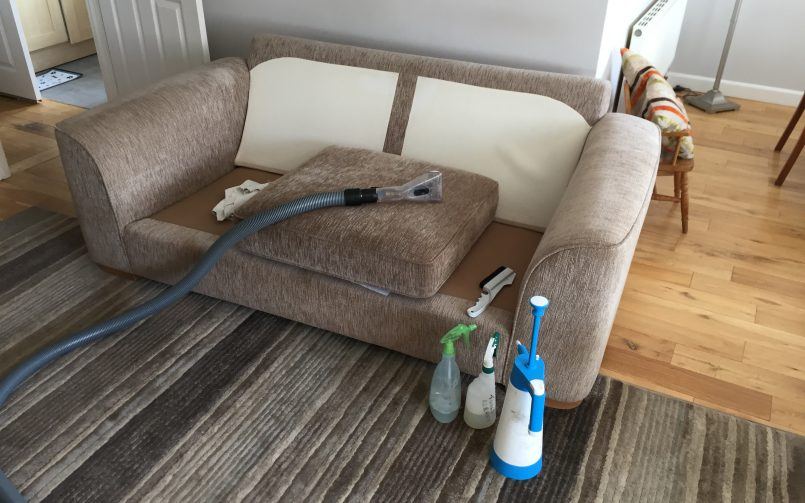 After an extremely long and unpleasant winter, which seemed like it might go on forever, we have actually been rewarded with one of the nicest summers in recent times. The sun has shone down on the good folk of Exeter, Newton Abbot, and the rest of England's Southwest. Long may it continue!
It's a simple fact of life, however, that this summer will eventually come to an end. We still tend to get a fair amount of sun down here in Devon throughout the year, but the temperatures will drop and the rains will return as we start to move into autumn. Having been lucky enough to spend plenty of time outdoors through the summer, most people will start to spend more and more time in the warmth and cosiness of their home once again.
Since you're going to be spending more time there, it's only natural that you should want your home to be as pleasant a place as it possibly can! If the thought of a serious, lengthy cleaning session is enough to make you shudder, then don't worry. You don't have to do it all yourself, because Rogers Cleaning are here to help!
How exactly can we do so? Well, how long have you got?! We offer a wide range of domestic cleaning services, all of which will help to get your home looking its best again for the autumn.
At this time of the year, one of our most popular services here at Rogers Cleaning is undoubtedly domestic carpet cleaning. Perhaps simply because they've been spending so much time out and about, when people are forced back inside again they suddenly notice that their carpets are looking a little worse for wear!
The DIY approach – i.e. breaking out the trusty old vacuum cleaner – can only get you so far in solving this. To truly get your carpets looking back to their best again, you'll need professional help from a company like Rogers Cleaning. We come equipped with top of the line equipment, which truly makes your carpets look like new again, transforming the entire look and feel of the room in the process.
Another service that's well-suited for this time of year is upholstery cleaning. The fact is that you're going to be spending a lot more time sitting and relaxing on your furniture in the coming months! This is a perfect time, therefore, to make sure that furniture is as clean as it can be.
Again, however, you're definitely going to struggle to get good results by doing everything yourself. In fact, you might end up doing more harm than good – a big no-no, when it comes to something as expensive as furniture. The much smarter option is to get professional-level upholstery cleaning from Rogers Cleaning. We know exactly which solutions to use on each type of furniture, and how to apply them safely and effectively.
Like it or not, autumn is just around the corner here in Newton Abbot, Exeter and across the Southwest, and it's time to start getting prepared. Enlist the help of Rogers Cleaning to carry out carpet cleaning and upholstery cleaning, by calling 01626 864834, and you'll be well on your way.