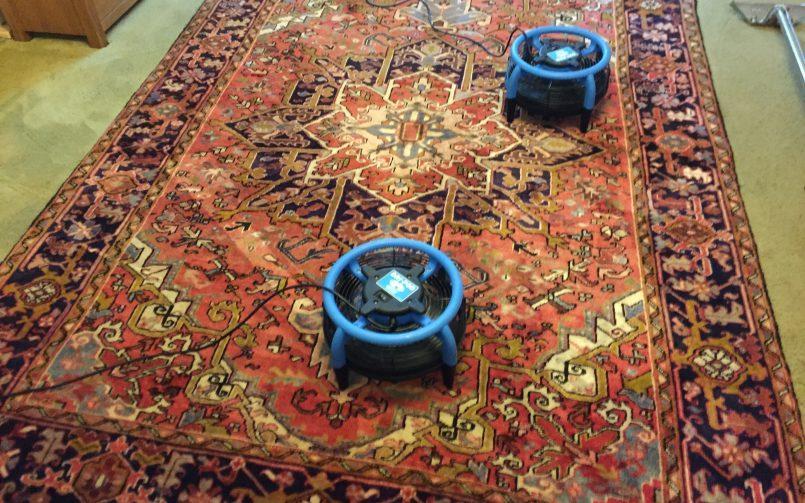 There's no doubting that we offer a pretty well-rounded set of cleaning services here at Rogers Cleaning. In fact, our versatility is one of the traits of which we're most proud. We're equally comfortable carrying out the more well-known cleaning jobs – commercial carpet cleaning, upholstery cleaning, and so on – and the less common tasks. It's the latter that we want to focus on today. Specifically, we want to talk about rug cleaning.
Quite simply, professional rug cleaning is a service that you don't hear about too often. Not compared to something like upholstery cleaning, at least. We've spent plenty of time pondering why that is, and we believe there's one main reason for it.
That reason? Most people don't think they actually need it! They'll run a vacuum cleaner over their rugs every now and again – perhaps at the same time they're carrying out carpet cleaning – hoover up the loose, surface dirt that's there, and call it a job well done!
Well unfortunately, it doesn't quite work like that. You see, over time dirt and dust will become deeply embedded in the fibers of your rugs. Your standard, store-bought vacuum cleaner will not be powerful or advanced enough to get at them. This is both bad for the air quality of the rooms in which the rugs are housed, and it will inevitably lead to a gradual deterioration of the rug's appearance, despite your best efforts. This can be incredibly frustrating, and it can lead to many people simply giving up and throwing away their rugs eventually.
We're here to tell you that that needn't be the case any more. You can keep your precious rug for far longer, and avoid having to go out and buy a new one in the process, by getting in touch with Rogers Cleaning. Not only are we masters of the more well-known cleaning services like upholstery cleaning and carpet cleaning; we can provide a proven, professional rug cleaning too.
Regardless of whether it's carpet cleaning, upholstery cleaning or anything else that we're doing, we pride ourselves on always making things as easy as possible for our customers. That certainly extends to rug cleaning too.
For this particular job, we offer a 'pick up and return' service. We'll come to your home – whether you're based in Exeter, Newton Abbott, or elsewhere in the Southwest – pick up the rug, and take it off to a controlled environment where we can properly clean, restore and dry it. Once the work is finished, we'll bring it right back to you, almost certainly looking as good as new again. You barely have to move a muscle the entire time!
Rugs can hold a lot of sentimental value for their owners, and – in some cases – a tremendous amount of work has gone into creating them in the first place. There's really no need to waste all of that by simply throwing the rug away. All you have to do is pick up the phone, call Rogers Cleaning on 01626 864834, and ask about rug cleaning. If you want us to carry out some carpet cleaning or upholstery cleaning while we're there… even better! Either way, we look forward to hearing from you soon.