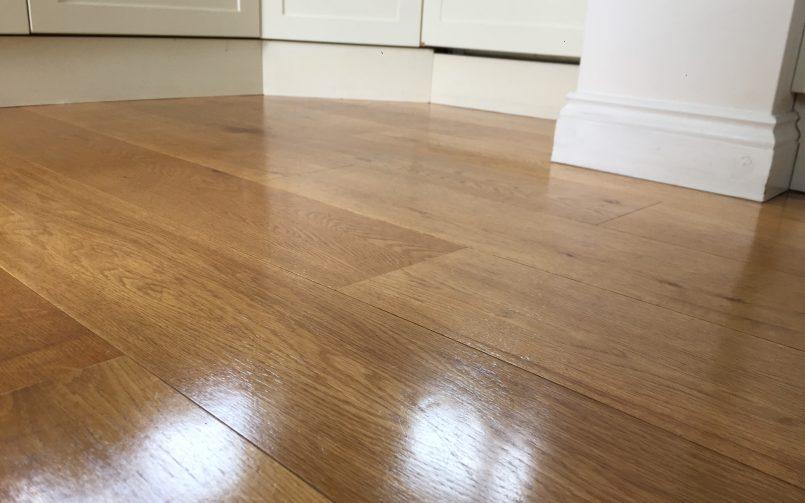 The fact that they're pretty easy to maintain is one of the main reasons why people get wooden hard floors in the first place. They look good too, of course, and they certainly make a room feel warm and inviting, but that's also true of carpeting.
The biggest difference between the two is simply that hard flooring – including wooden surfaces – is easy to look after, meaning you don't have to spend so much time cleaning it. Obviously here at Rogers Cleaning Services, we love nothing more than a good hard floor cleaning session… but we realise we're in the minority on that front!
Whilst maintaining hard floors is certainly easier than doing the same with soft floors, they do still need looking after. There are a few things you simply must do in order to keep them looking good for as long as possible. Our staff at Rogers Cleaning Services are experts in this field (if we say so ourselves!), and – in our opinion – these are the four most important measures you must take:
Accidents happen, even to the most careful of people, and drink spillages on your wooden hard flooring are an inevitability. The important thing is simply how you react to them!
If you want to avoid stains are your floors, then speed is of the essence after a spillage. Immediately go and find a dampened cloth to wipe up the drink, then dry the area straight afterwards, preferably with a microfiber pad. If you act quickly enough, and don't allow the liquid to pool, then you shouldn't suffer a stain.
Scratches are another fact of life when you have wooden hard flooring. There are measures you can take to avoid the more significant ones, however.
Most importantly, you should definitely have pads on the legs of your furniture. Whether it's being moved deliberately or not, this will nullify the risk of the furniture's legs leaving deep scratches on your precious hard flooring.
Once again, dents unfortunately will occur on your hard floors over time.
One easy way to reduce their occurrence, though, is to make sure neither you nor anyone else wears high heels when walking on your surfaces. Not only are heels public enemy number one when it comes to little dents, but they also cause scratches and scuffs.
If any formally-dressed visitors come to your home, be sure to politely – but firmly – ask them to take their shoes off on your wooden floors!
We've saved the best, and the most important, for last. Nothing is more effective at keeping your hard floors looking better for longer than regular cleaning. The problem is, your regular, everyday cleaning equipment and solution – the old bucket and mop approach, in short – is not going to get the job done.
To ensure the longevity and looks of your surfaces, you need professional hard floor cleaning from a company like Rogers Cleaning Services. Only by engaging such a company do you get access to the expertise and high-level equipment necessary to get your floors truly sparkling, and ensure their long term wellbeing.
So, there you have it; four of the most important measures you can take to protect your beautiful wooden hard flooring.
As we mentioned, the most important of the bunch is regular cleaning, and professional hard floor cleaning will undoubtedly trump anything you can manage on your own!
Wherever you're based in Devon, whether in Dawlish, Exeter, Newton Abbott or further afield, just get in touch with Rogers Cleaning Services to have your hard floor cleaning needs solved. Simply send us a quick message here, or give us a call on 01626 864834 today.