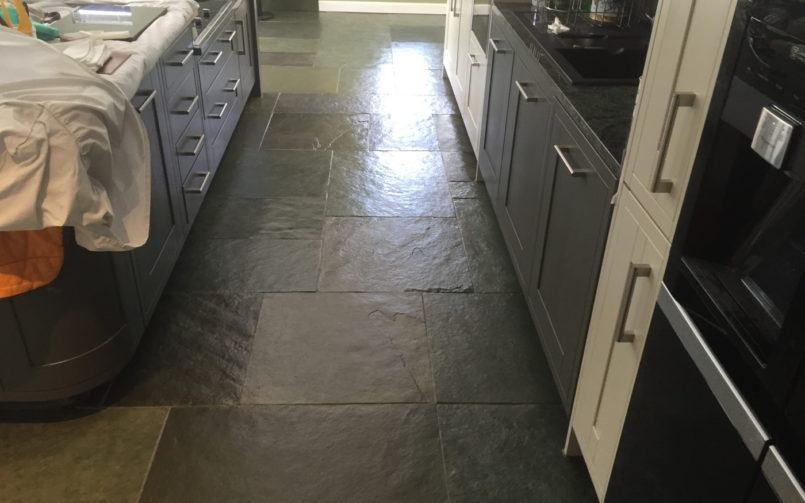 If you are fortunate enough to have a busy home with lot of friends and family, then you have probably discovered that your beautiful floors experience a lot more trampling on than they receive TLC.
Thankfully, if you live in the towns of Exeter, Topsham, Teignmouth, Ashburton and Bishopsteignton (or in the surrounding areas), Rogers Carpet Cleaning is here to help. We understand your unique needs and have spent the last 20 years restoring distressed flooring and making it look as good as new! Because much of our work is in family homes, we are always careful to work with child friendly and pet-safe cleaning products wherever possible. This helps to ensure that your family, and our staff, stays safe.
We pride ourselves in friendly and professional customer service and have trained each of our team members to respond to your unique needs with a genuine smile, as well as great attention-to-detail. We believe that our loyal customers are the number one reason why we have been so successful for all of these years and that is why we truly do everything we can to make sure you are pleased with the final result and the services you receive from us.
Each of our staff members is trained to refinish, restore, reseal, and expertly deep clean a variety of hard flooring. This includes vinyl, altro safety flooring, limestone, amtico, porcelain, slate, travertine, wood, and a variety of others!
We are careful not to leave any marks on your floors and are extra cautious to clean up after ourselves once we are done. Also, we offer a variety of floor finishes to give you the option of adding your own personal touch. We are more than happy to discuss your preference upon arrival at your home and will be careful to make sure we understand exactly what you want before we begin.
We know that your life is full of making memories, working hard, and fulfilling your own goals. This is why we try be available whenever is most convenient for you. For commercial clients we often arrange to begin work after closing time in the evening. That way there is no disruption to the staff and customers and business is unaffected.
If you are interested in a quotation for any of your cleaning needs, please do not hesitate to call us at 01626 864834 or 07803 616192 today – Or browse our website for more information on our range of carpet cleaning, upholstery cleaning and hard floor cleaning services.