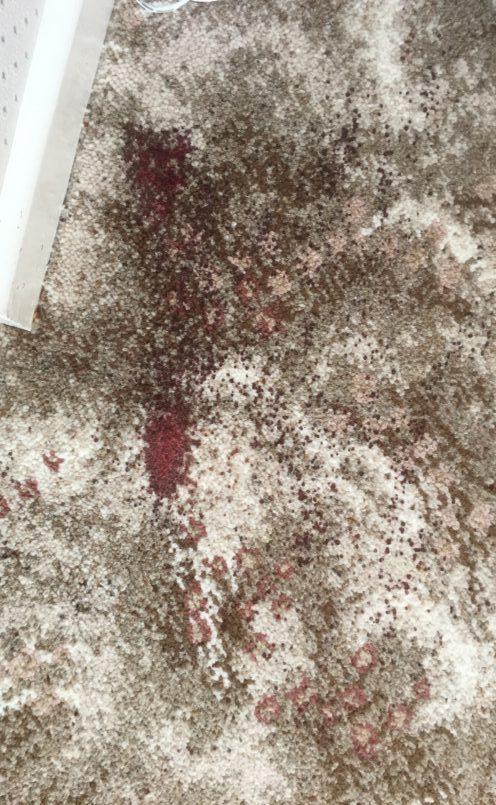 There are some emergencies that everyone reacts to immediately; an injury, a fire or a flood for example – but have you ever considered a spill or stain to be a carpet cleaning emergency that needs to be remedied without delay?
The feeling of urgency may be a little less – but it is still very important to act quickly when your carpet becomes stained because waiting too long may mean the stain becomes permanent! If you live in Exeter, Topsham, Teignmouth, Ashburton or Bishopsteignton, and are in need of professional attention for your carpets FAST, Rogers Cleaning Service is here for you!
Every carpet is different and every stain is different, but the general rule of thumb is that the longer a stain sits without being treated, the more time it has to "set" into the fibre making it more stubborn to remove, and sometimes even impossible. Often it's the more expensive carpets with natural fibres where stains set quickest and where removal is hardest, so don't put off calling the carpet cleaning professionals, Rogers Cleaning Service are waiting for your call.
What can be done immediately to minimise the stain before we arrive? Firstly, please don't go on the internet looking up DIY solutions! Putting white wine on a red wine stain does not work – it simply spreads the stain further! We've also seen attempts at removing spills by covering them in salt or bicarbonate of soda – both of which made it harder to clean the stain! Most of the stain removal myths that are popular online actually make things worse.
We recommend using a dry, clean white towel to blot up any excess liquid. Start from the outside and slowly work inwards to avoid spreading the stain – and only blot, do not rub! Once you've removed any excess, put the towel in to wash immediately (there's no point in leaving that get stained too!) and wait for the experts to remove the rest. We have the training and experience to do the job right first time without risking permanent damage.
Rogers Cleaning Service offers a wide variety of carpet, rug, and upholstery cleaning services for both commercial and residential clients. We offer service with a smile, and we make you aware of every step of the way, including the process we use to clean your carpets, how much it will cost, when we will arrive, and anything else you want to know!
Don't hesitate to call! If you live in Exeter, Topsham, Teignmouth, Ashburton or Bishopsteignton and are interested in a free quote or more information, please call 01626 864834 or 07803 616192. One of our bright and cheery customer service representatives is standing by to speak with you and answer any questions you may have!