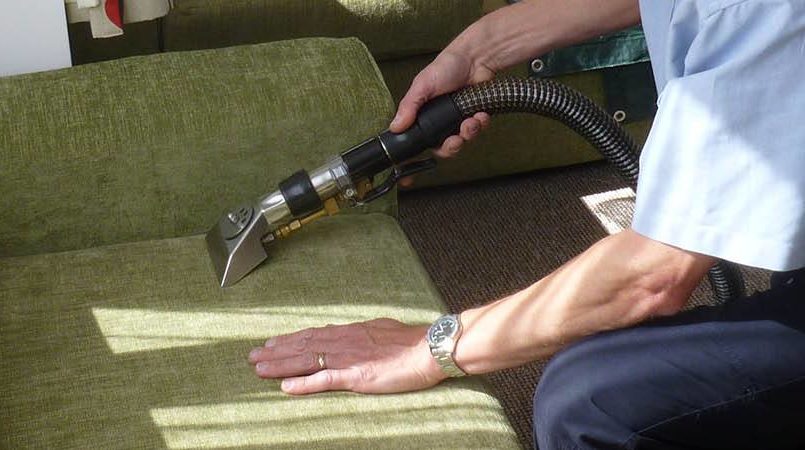 Most people we meet are proud of their homes and work hard to keep them clean. Floors are washed, windows are cleaned, the kitchen and bathrooms sparkle – but in many homes cleaning soft furnishings is something that's often forgotten.
The chairs around your dining table and the sofa your family relaxes on both get a lot of wear and tear, and while spills may be wiped off quickly and crumbs hoovered away, over time grime does build up in the fabric, stuck deep in the fibres where it's very hard to remove.
We have the know-how and the professional equipment to get your upholstery properly clean, and sanitised too. Our deep clean process eliminates the following issues:
Bacteria: It's not nice to think about, but dirt particles, smears of food and even sweat are perfect breeding grounds for bacteria and mould. Our hot water extraction cleaning method completely destroys the bacteria for deep down freshness.
Dust & allergens: If a member of your family suffers from allergies or asthma, then keeping your home free from dust and allergens is a big concern, and you're probably already aware of how your carpets and upholstery can trap these. Regular cleaning to remove dust and allergens can help improve the health of your family and minimise the associated symptoms.
Stains: No matter how careful you are, or how quickly you deal with spills, occasional accidents happen and your once pristine sofa is no longer something you're proud of. Stop arranging the cushions to hide the stain – call us to remove it completely!
At Rogers Cleaning we're trained to clean a wide range of fabric types including Acrylic, Cotton, Linen, Polyester, Chenille, Faux suede and much more. To keep your upholstery looking its best and extend the lifespan of your furniture we recommend professional cleaning every 12-18 months depending on the level of use. In busy office, restaurant, hotel and work environments more frequent cleaning may be beneficial.
All upholstery & soft furnishing cleaning is carried out in a similar way to cleaning carpets, although we use smaller hand tools specific to upholstery cleaning to get into all the corners and folds. These specialist tools help us clean the furniture thoroughly while not over wetting the items we are working on, as using too much water can cause damage. Drying times can vary depending on the fabric to be cleaned, but we make every effort to minimise drying times and often use turbo fan blowers to speed up the process.  Our friendly team will discuss this with you during the survey once the specific fabric has been identified & appropriate cleaning methods chosen.
Rogers Carpet Cleaning offers expert upholstery cleaning services in Exeter, Topsham, Teignmouth, Ashburton, Bishopsteignton, Bovey Tracey, Buckfastleigh, Chudleigh, Dawlish, Dawlish Warren, Kingskerswell, Kingsteignton, Newton Abbot, Torbay, Starcross, Kenton and surrounding areas.
Call today for more information or to schedule a no-obligation quotation.