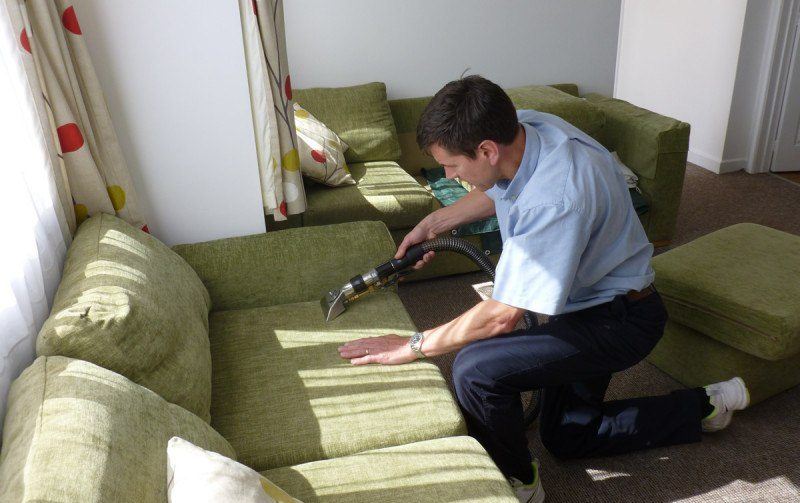 Top 3 Reasons to Choose Rogers Cleaning Services for Your Home
Here at Rogers Cleaning Services, we're 100% confident in calling ourselves 'specialists'. This doesn't mean, however, that we only offer a limited service. In fact, whether it be in Dawlish or Teignmouth, we'd challenge you to find another locally-run cleaning business which offered as many options as we do, whilst also retaining our impeccably high standards.
When it comes to cleaning the interior of your home, we offer a truly exhaustive list of options. Want to get your living room looking back to its best? Rug cleaning, upholstery cleaning, carpet cleaning and leather restoration are just some of the offerings on our list.
How about your hard flooring? We clean every type of hard floor cleaning that you could imagine: tiles, ceramic, porcelain and marble to name but a few. Not only do we get your floors clean; we also offer a finish in whatever style you want. We do it in such a way that it helps protect your hard floor from future stains too, helping your floors look better for longer.
We don't limit ourselves to the inside of your homes, however; we tackle the outside too! This includes more hard floor cleaning options; we're completely comfortable tackling slate, natural stone, limestone and more. It also extends to window cleaning (more on that later); something we definitely consider ourselves experts in!
Wherever you live in the Devon area, from Dawlish to Teignmouth, rest assured that when you call in Rogers Cleaning Services you can get as much or as little cleaning done as you like. The sky really is the limit for your home.
We use the latest technology
People don't always equate home cleaning with being a technologically advanced business. This is a mistake, pure and simple. Not all cleaning companies follow our line of thinking, but that's another reason why we stand out above the rest.
Take window cleaning, for example, which is one of our many home cleaning offerings. The days of using a bucket of tap water and a sponge are long gone! Here at Rogers Cleaning Services we use advanced equipment, including pure water cleaning, to get the best results possible for your windows whilst also keeping them safe. We also use lengthy, flexible poles instead of ladders, meaning we can get to even the trickiest areas, and removing the need for us to walk on your roofs.
We make use of technology in our interior cleaning too. We utilize some seriously high powered machinery to clean carpets. We also ensure that our methods are also eco-friendly, however, and are completely safe for yourself, your family, and any pets you have.
We've been operating in areas like Dawlish, Teignmouth, and many others across Devon for over 25 years now. Not too shabby, we think you'll agree!
The good news for you is that our long track record means we've seen it all and done it all. When we come to clean your home – whether it's the interior, exterior, or both – you can safely presume that we've had previous experience with a similar job. We really do know what we're doing!
Much of our success has been built on word-of-mouth, and we get a lot of our business either from returning customers, or from referrals. We've fostered this reputation because of a friendly and honest approach to our work, combined with consistently providing outstanding results. Put simply, our clients know that they can trust us.
If you're interested in getting your home looking as great as it possibly can, please don't hesitate to contact Rogers Cleaning Services now. You can call us on 01626 864834 or 07803 616192. Alternatively, you can message us on our website here.
However you choose to get in touch, we look forward to hearing from you!