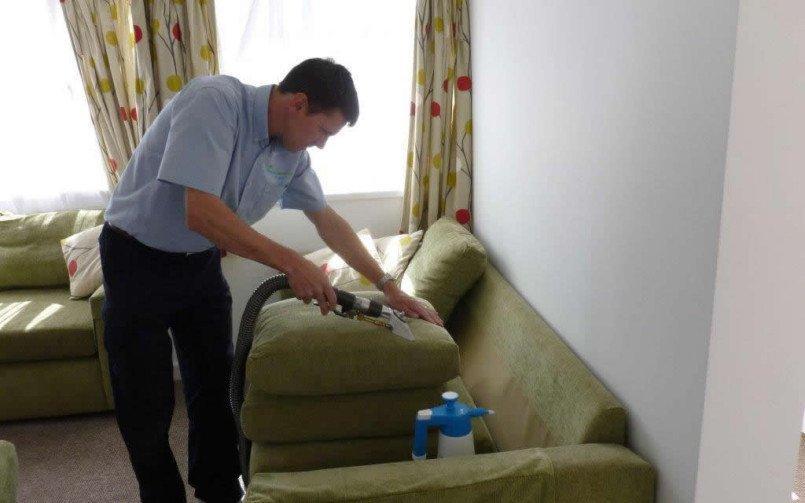 Building a positive and lasting relationship with our customers is of the utmost importance to us at Rogers Cleaning.
We pride ourselves on being the Teignmouth carpet cleaner you can trust! We have been in business since 1992 and have spent the past quarter of a century striving to be just that. We do not take our customers' business for granted. Letting strangers into your home to provide a service requires you to trust them completely. Here are three of the ways we instill trust in our customers:
We work around your schedule. We all know what it's like balancing your own work schedule alongside kids' after school activities and a long list of errands. There's nothing more frustrating and unprofessional than a company that refuses to be flexible. It's impossible for you to be in more than one place at once, so we do our best to fit in with your busy life. We are the Teignmouth carpet cleaner you can rely on to provide you with high quality service on your own schedule.
Prior to starting any cleaning job, we provide a walk through. Some companies will arrive at your home ready to work with the mentality that they will just tackle stains as they come across them. This is never a good way to go about carpet cleaning. There may be some old, deeply ingrained carpet stains that require additional pre-treatment or specialist products.
At Rogers Cleaning, we do an initial walk through before starting the cleaning process to evaluate existing stains. We inquire as to their origin, how long they've been there and how they have been treated in the past so we can come up with the best plan to tackle them. However, if there is a stain that we are unable to clean, we will be upfront with you and you will know before we begin servicing your home. The value of a walk through is truly priceless.
We only use non-toxic cleaners. Have you ever had your home cleaned and upon completion of the carpet cleaning process, all you could smell was chemicals? This stench makes you nervous to have your children or pets playing on the carpet, let alone breathing the air. At Rogers Cleaning, we only use eco-friendly cleaning products. Not only does this guarantee the safety of you and your family, but it shows how much we truly care about our customers. We would not use any product in your home that we would not use in our own.
We hope that this explanation has made you feel more confident about choosing us as your Teignmouth carpet cleaner. Give us a call today to book your appointment!