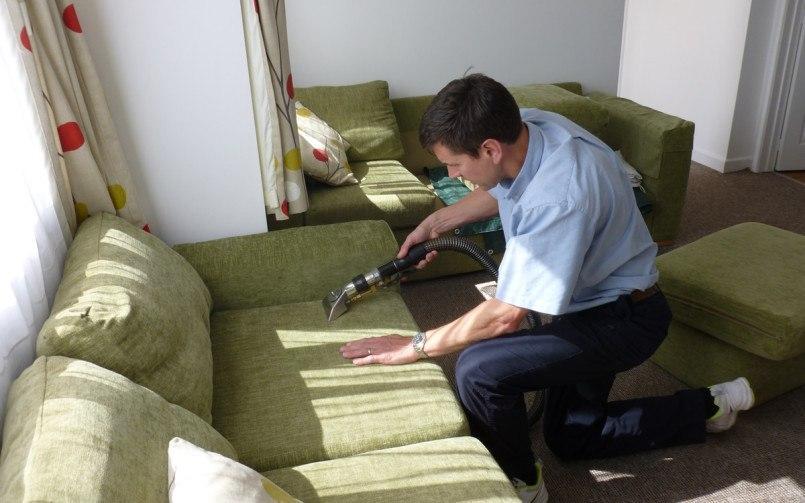 There are few better feelings in the world than getting a brand new set of furniture. It's an expense, sure, but we'd argue that it's one that's totally worth it. It somehow completely rejuvenates not only your living room, but your entire home.
It looks fantastic – all clean and new – and when you look at it, you can just picture all the happy memories you're going to enjoy in that room. You'll have friends over for a drink and a chat, watch your favourite TV shows and movies with your family from the comfort of those chairs and sofas, and – of course – sometimes just spend some quality time on your own.
Of course, like all things, new furniture will start to show its age as the time passes. Drinks and food will be spilled, dirt will build, and simple wear-and-tear will accumulate. There's nothing you can do about it – it's something that just happens, to all of us.
Does that mean it's time to get a whole new set of furniture? Of course not! And it certainly doesn't mean you should try cleaning it yourself; DIY upholstery cleaning can end up causing far more harm than good, and – if you do enough accidental damage, you might end up having to buy new furniture anyway.
No, neither of those solutions will do. There is only one smart choice: order some professional upholstery cleaning from one of the companies which offer this service in the Southwest.
Plenty of people know that they should hire a professional upholstery cleaner, but they don't know when to do it. Get your upholstery cleaned too infrequently, and the neglect can result in damage to your furniture. Get it too often, and the costs can really start to mount up for you.
So, how often should you get your upholstery cleaned?
Here at Rogers Cleaning Services, we like to consider ourselves experts in this subject. We've been cleaning upholstery across the Southwest – in places like Dawlish, Exeter, Teignmouth and Topsham – for many, many years now, so we like to consider ourselves pretty well-qualified!
With that in mind, our advice is to get professional upholstery cleaning every 12-18 months. It's a perfect amount of time so that the costs don't become too great for you, but your furniture isn't going too long between cleans.
The only question now remains… which professional upholstery cleaning company in the Southwest should you hire? And the answer is… Rogers Cleaning Services of course!
Over our many decades of work, we've developed a method of cleaning furniture which achieves unrivaled results. We've broken it down into four main steps – which you can read about here – but, in short, we use high-level equipment and a comprehensive, detailed technique that's been proven to get the job done.
What types of fabric do we clean? Absolutely all types! Whether your furniture is made of Acrylic, cotton, polyester, faux suede or basically any other material, we're sure to get it looking as good as new again.
Wherever you're based in the beautiful Southwest of England – whether it be Bishopsteignton, Newton Abbot, Torbay or Kenton – we'd comfortably say we're the best choice for your professional upholstery cleaning needs. Give us a try, marvel at our results, then book us in for subsequent cleanings every 12-18 months!
To contact Rogers Cleaning Services today, just call us on 01626 864834, or message us online here.