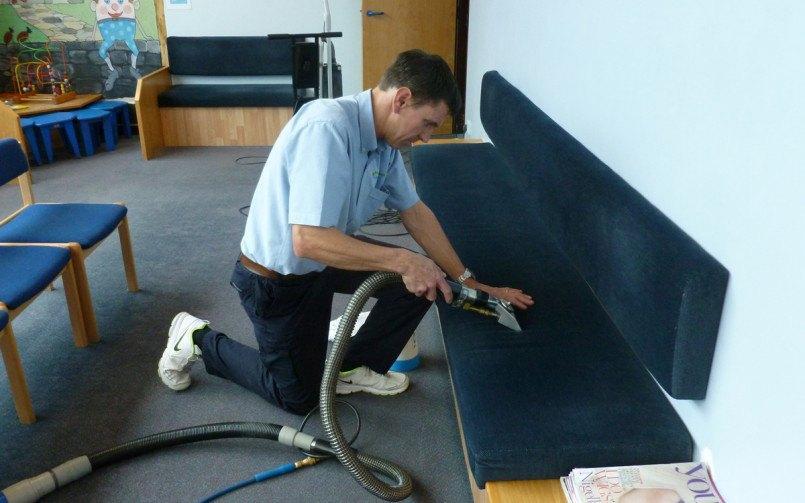 Across Devon, and particularly in Dawlish and Teignmouth, we're blessed to have lots of small and medium-sized businesses, many of which are independently owned and run. These businesses cover a huge range of offerings, from offices to health centers, and from pubs to restaurants. Regardless of the sector they're in, however, they all have one thing in common: they all need to be kept as immaculately clean as possible.
Whatever the business, cleanliness is one of the cornerstones of any commercial property. For pubs and restaurants, the reasons are obvious: customers equate cleanliness with hygiene. If a customer comes to your restaurant, and it looks dirty or worn, they almost certainly won't come back again. Health centers must also be kept clean for similar reasons: if people want to feel healthy, the last thing they want is to be in a dirty environment!
Offices must be kept clean for prospective clients. A perfectly clean office presents a much better impression of the company than a dirty one does. A tired, grimy office gives off a negative vibe, and however good your employees are at their jobs, it could cost you potential business.
Whatever the business, cleanliness is vital. We can understand why, as a business owner, you might be hesitant to spend extra money on a professional commercial cleaning outfit, like Rogers Cleaning Services. When you really think about it however, that outlay pales in comparison to the income you can gain from creating a great impression, and having a pleasant working environment.
Here are Rogers Cleaning Services, we've been cleaning commercial premises in the Southwest – with a particular focus on Dawlish and Teignmouth – for many years now. This has allowed us to form fantastic relationships with businesses across the region, who have engaged our services time and time again.
On a professional note, it's also allowed us to build up a vast base of knowledge, which we can now utilize on every job we take. Whether your business is a health center or a hotel, a children's nursery or a showroom, the chances are we've cleaned a place like it before.
Regardless of size, there's no type or size of commercial property that we're not confident in cleaning. We are a family-run business with a small team, but every member of that team is highly trained and has a wealth of experience.
What are the way in which we can clean your business property? Well, where do we even start?! We offer carpet cleaning, rug cleaning, window cleaning and hard floor cleaning to name but a few of our services. Whatever you need cleaning or restoring, we're confident we'll be able to successfully accomplish the job.
As far as costing goes, it really depends on the size and type of the job. Rest assured, though, that we are always fair in our quotes. We even offer a free consultation service before we begin work, where we'll size up the job and talk everything through with you.
Again, we understand if you might be initially hesitant to spend extra money on a professional cleaning outfit like Rogers Cleaning Services. Consider two things, however: firstly, the amount of money you might cost yourself in lost business, if your commercial premises aren't clean enough; secondly, the subsequent cost of repairing any damage that a less experienced cleaner or cleaning company might do.
Keeping your property clean really is fundamental to a well-run business, and with Rogers Cleaning Services you're guaranteed to get your commercial premises looking as good as they possibly can. To get in touch with us now, simply call us on 07803 616192 or 01626 864834, or message us on our website here. We look forward to hearing from you!