Hi! I'm Jon Barton. I help to run Rogers Cleaning, along with my Dad, Roger. I've been working in the cleaning industry all my working life and working in the business full-time for 25 years.
I've been fortunate to attend many training courses in the past and still invest in good education and training, as I feel it's very important to keep up to date with all the latest products and techniques.

I have a great passion for cleaning carpets, soft furnishing and flooring and always strive to carry out a high standard of work in all areas of the business.

We are fortunate to have some of the best machines and cleaning products in the business. I believe in always investing in the best available.
Personal Guarantee
My personal attention at all times.
Always arrive on time.
Cause minimal disruption.
Fully insured with public liability and treatment risk.
I'm committed to providing an excellent cleaning service for all my past, present and future customers.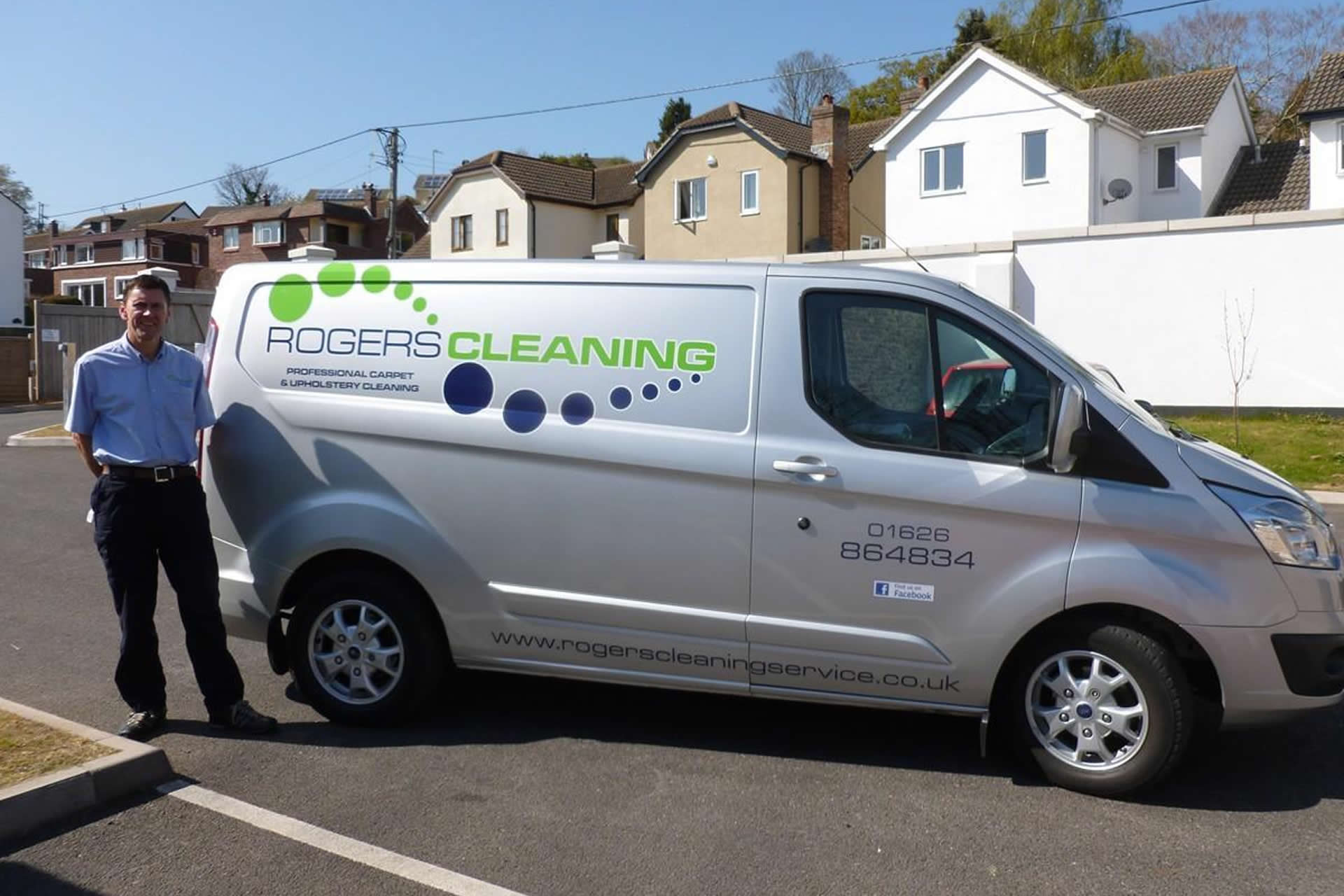 Really pleased ! Jon has done a great job- professional from start to finish. So glad I decided to have the whole house cleaned –the carpets are like new.
Fantastic Job carpets look good as new, Jon was very reliable, on time and a lovely chap, will recommend to friends and family.
What a fabulous job, you cleansed the air of dust and mites aiding my asthma and took away the stress of fearing my home was not sparkly enough for my visitors –now I can relax.All done with care and enthusiasm, Jon you are a very nice and gentle man.
Wow! Saved me a fortune as we were convinced we would have to replace all carpets. Thank you so much !!
A wonderful job, efficient & professional. Carpets & sofa looks amazing, clean & refreshedI will recommend you to other peopleThank you so much
We've been using this service for over 10 years both in rental & our own home and found them to be reliable , efficient and a delight to have in the house.
Dr and Mrs Clark, Teignmouth
Excellent service, Very polite, Very efficient , very professional , recommend without hesitation
I was so thrilled with my carpets they looked like new, Jon also cleaned my suede suite and it also looks like new.Jon is such a pleasant person to have in the house, I feel very comfortable with him.
Jon's help to clean up after the storm & flood (that wrecked my seafront house) was sanity saving. I can't recommend the service highly enough.
Always very pleased with everything they have done over the years and again today.